Experience Naples Florida!
Planning a day trip, a weekend or a lengthy vacation to Naples Florida?
Let us help you with our fact-filled Insider Tips.
This tropical paradise is located on the gorgeous southwest coast of the state.
Pristine beaches offer miles of natural beauty. Hotels and resorts dot the landscape, each unique with their location and amenities.
The downtown area, although small, has a cosmopolitan flavor complete with great dining choices, art galleries and boutiques, all within walking distance of the Gulf of Mexico.
We have enjoyed working, living, and vacationing here for the past forty years.
There are wonderful Insider Secrets that we want to share with you so that you, too, can experience the magic of this beautiful resort location.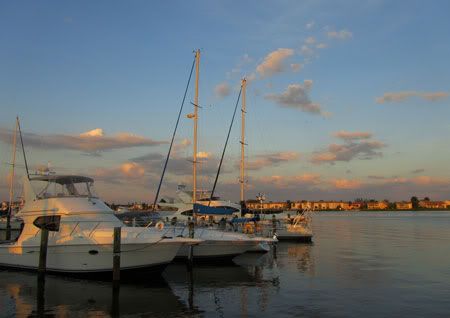 Do you want to know the best Naples Florida Restaurants where the insiders eat?

What golf courses welcome vacationers?

Is there really a downtown tour on Segways?

What kind of animals are in the Naples Zoo?
What is the "green flash?"
What is the best time of year for an outdoor wedding?
Is there any place to go horseback riding?
Who do you contact for deep-sea fishing?
Is there an airport in Naples?
Where are the best beaches in the area?
What near-by beach communities offer great vacation possibilities?
Do you like to shop? Get ready because there are first-class shopping malls throughout the area!
Are there casinos in the area?
What about a Dog Track?
Who are the Florida Everblades and where do they play?
We will answer all of these questions and more!
So, welcome to our Naples Florida Insider Tips website. We will be working diligently on it and invite you to check back frequently for updates and entries. Start planning now for your one-of-a-kind Beach Vacation!
Marcia and Kathy
Our Naples Florida Insider Blog keeps tourists and people who love Naples, Florida up-to-date with all the fun and informative additions to help you have the most perfect Naples Florida vacation!
Naples Florida vacation tips: weather, airport, downtown and more!
Naples Insider Tips: real tips from Naples locals and long-time vacationers. Give tips and get them!
Naples Florida Resorts dot the coastline and offer everything from spa services to golf for your Southwest Florida vacation.
Hotels in Naples Florida range in price and amenities with locations throughout the greater Naples area.
Pet Friendly Naples Fl Hotels 3 of the Best For You and Your Furry Friend.
Find Naples Vacation Rentals For Your Naples Florida Vacation Condo, Home or Villa.
Florida RV Campgrounds: great amenities and super locations for exploring southwest Florida.
There are things to do in Naples Florida that will keep you busy from dawn until dusk, and then add nightlife! Have fun!
Golf Naples Florida and highlight of your vacation on world-class courses year round.
You will want to Golf in Naples Florida for a sporting experience on one of many world class courses.
Florida Festivals: Art, Food, Wine, Music, Sand Sculpturing and more!
Casinos in Florida: Las Vegas Style Gaming Rooms, Seminole Casinos, gambling cruises
Locations for Shopping in Naples Florida are plentiful. You will experience great food and unique shops and picturesque settings.
Everglades National Park: 1.5 million acres of camping, fishing, kayaking and more!
South Florida Attractions: explore the natural habitat and beauty of the area.
The City of Naples Florida Parks range from beachfront to skate parks to swimming pools and theatre facilities.
Dog Parks in the Naples Florida area are fun spots for your pet.
Best Florida Triathlons Adds Naples Florida To The List To Not Miss
A Best Naples Beach Is Hard to Choose from the 5 wonderful public beaches a person can choose from.
Vanderbilt Beach Florida Has 5 Top Reasons To Choose This Beachfront Community for Your Naples Florida Vacation.
Lovers Key State Park: enjoy a gorgeous southwest Florida beach and state recreation area.
Restaurants in Naples Florida offer everything from fast food to delis to gourmet dining. The choices are endless.
Naples Florida Restaurant Chains: Bob Evans, California Pizza Oven, Panera Bread and more.
Pet Friendly Restaurants: well-mannered pets are welcome in many Naples establishments.
Many Car Rental Naples Florida companies are ready to provide you with the perfect vehicle for your South Florida vacation.
Southwest Florida International Airport is conveniently located near Naples, Ft. Myers, Estero, Sanibel Island, Captiva Island.
Naples Florida Airport is the Naples Municipal Airport and is located near the downtown area.
Bonita Springs FL is a charming community in Southwest Florida that increasingly offers more for vacation goers who want a sunny, pleasant destination.
Fort Myers Beach, Florida: miles of pristine sand beaches, restaurants, shops, hotels, parks and more!
Marco Island in Florida: hotels, restaurants, resorts, beaches, fishing, golf and more!
Privacy Policy
Contact Us with any questions about visiting Naples Florida.
Naples Historical Society Tour of Palm Cottage and Gardens Near Downtown Naples Florida
About Us and Naples Florida Insider Tips To Help Make Your Naples Florida Vacation Delightful
Swim Suits That Flatter Your Figure On Naples Florida Beaches
Affiliate Disclosure for Naples Florida Insider Tips
Travel: tips and information for vacation destinations.
Florida Gulf Coast University: home of the FCGU Eagles, extensive academic offerings, and a great location!